Aubrey & Jesse were married yesterday at the Castle in Clouds, in Moultonborough, NH. It has been several years since the Castle has hosted a winter wedding & they brought it back in style. It was truly a winter-wonderland yesterday & in spite of all the snow (and there was a lot!) the guests arrived & the wedding was beautiful. Congratulations Mr.  & Mrs. Clark!
An incredibly happy bride- despite the fact it was practically a blizzard outside!
Exchanging the rings...
Um, did I mention it was snowing? A groomsman grabbed a shovel to help out.
The wedding party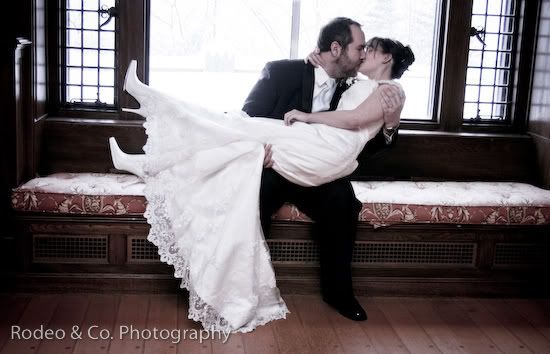 Mr. & Mrs. Jesse Clark
Outside the Castle- so pretty in the snow.....
Cutting the yummy cake.....