Annika & Trevor were blessed with another amazingly beautiful day at the
Castle in the Clouds
. Wild flowers, a Guinness toast, cigars on the patio, cupcakes, a special secret, and poems made this day incredibly special. I was introduced to the concept of "Anam 'Cara" and I'll quote a part of their program:
Anam 'Cara...In the Celtic tradition, there is a beautiful understanding of love and friendship. One of the fascinating ideas here is the idea of soul-love; the old gaelic term for this is Anam 'Cara. Anam is the Gaelic word for soul and 'Cara is the word for friend. So Anam 'Cara in the Celtic world was the "Soul Friend." - John O'Donohue.

Annika was escorted by her brother, Ian.
Trevor watching his new bride walk down the "aisle."
The flower-girl and ring bearer kept themselves busy during the ceremony counting all the flower petals!
A special family friend served as officiant.
Newlyweds
A special hug from a special nephew
Annika's grandfather giving some words of wisdom to Trevor...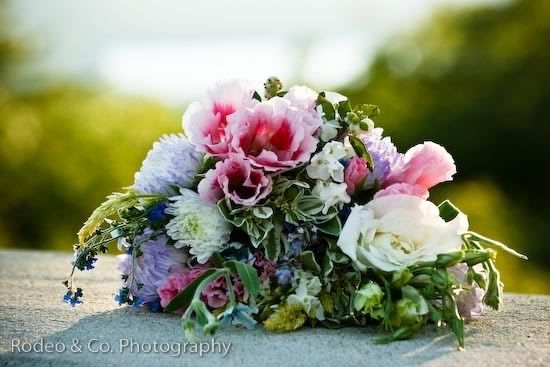 First Dance
The cupcakes tasted even better than they looked! They were mini masterpieces of
Hemlocks Confections.
Congratulations Mr. & Mrs. Trevor Hughes!
"May you always be in the gentle nest of belonging with your Anam 'Cara."